Tufas Boulder Lounge is a 12,700 sq/ft indoor rock climbing gym, created by Philly climbers, located in South Kensington.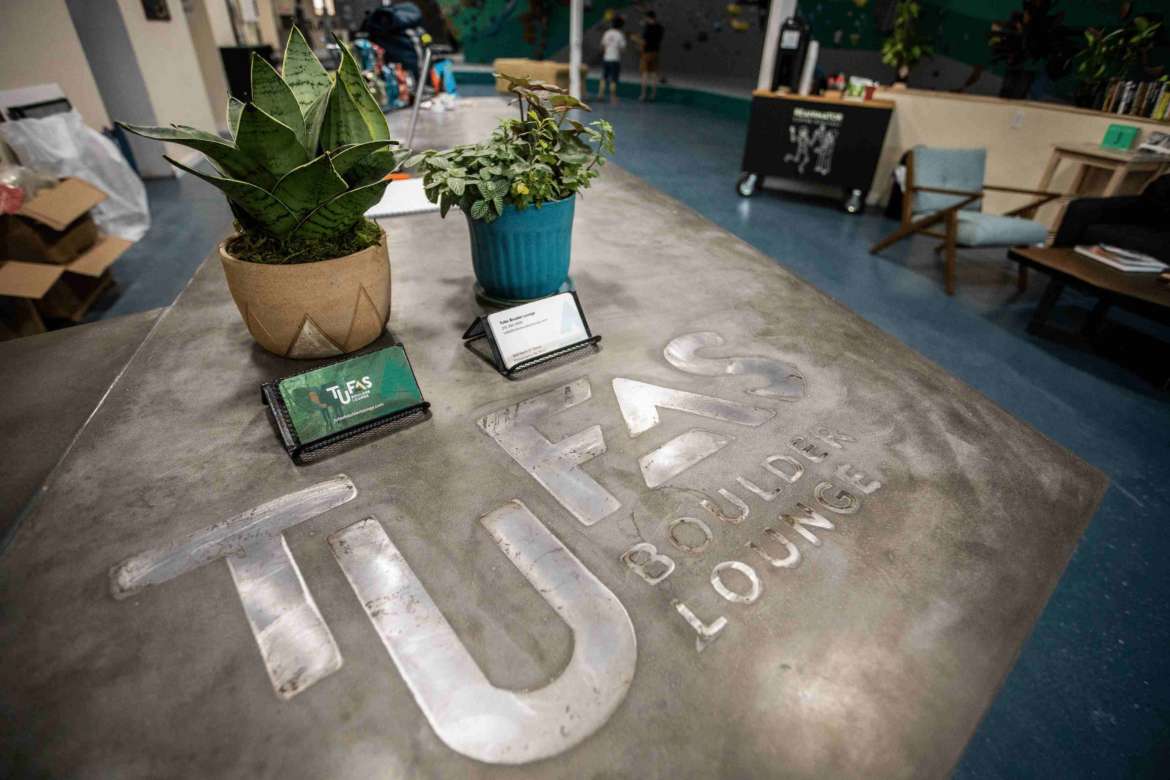 We are thrilled to be able to provide Philadelphia with an indoor rock climbing gym. Tufas incorporates everything that we love about the sport and lifestyle of climbing. We have designed over 5,500 sq/ft of climbing terrain with beginner and advanced climbers in mind. In addition, there is 1,500 sq/ft of climbing-specific training and general fitness to keep you strong, motivated, and healthy.
Not Just an Indoor Rock Climbing Gym
We understand the importance of community, which is why we created multiple lounge areas to provide an environment where trips can be planned and memories can be shared over coffee. We also have a Ping Pong table for when you are too pumped to continue climbing. Now that the approach is over it's time to start climbing!
Our Affiliations: American Alpine Club, Access Fund, American Mountain Guide Association, Climbing Wall Association, National Outdoor Leadership School, American Red Cross, University of Pennsylvania, Temple University, and Drexel University
Subscribe to Tufas
We'll send you the latest on our progress and opening events!