Tufas Boulder Lounge is a 12,700 sq/ft indoor rock climbing gym, created by Philly climbers, located in South Kensington.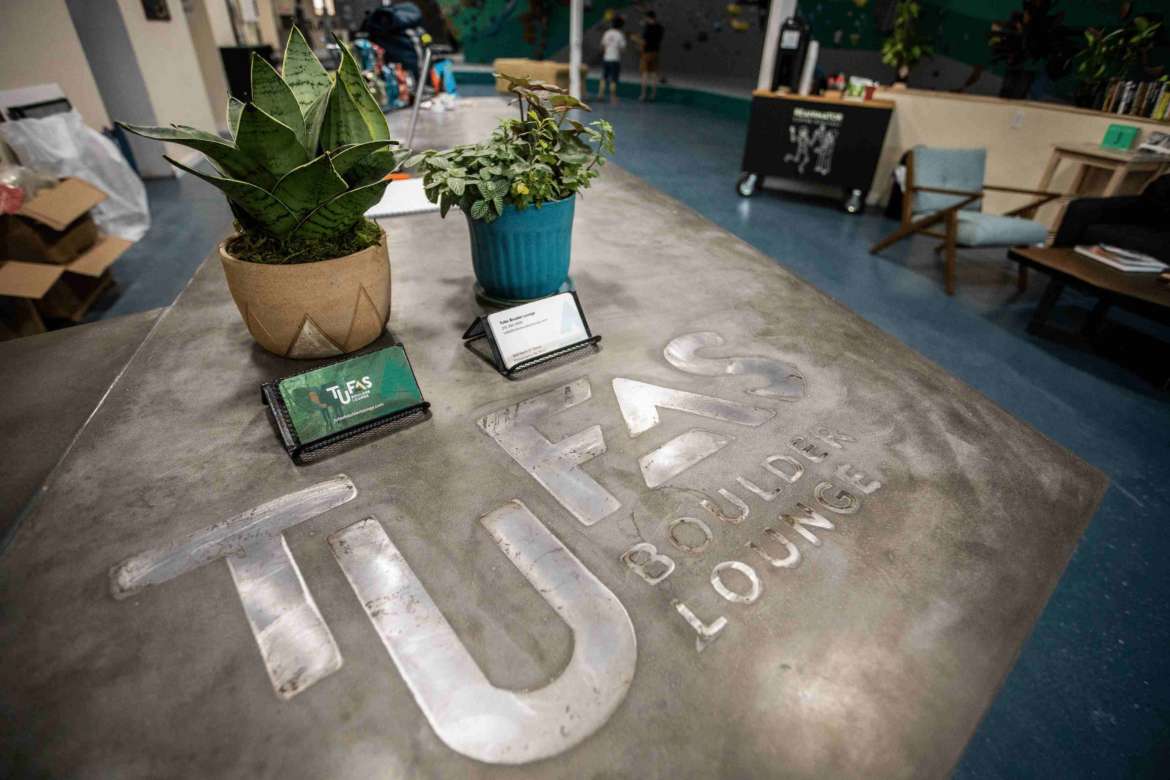 We are thrilled to be able to provide Philadelphia with an indoor rock climbing gym. Tufas incorporates everything that we love about the sport and lifestyle of climbing. We have designed over 5,500 sq/ft of climbing terrain with beginner and advanced climbers in mind. In addition, there is 1,500 sq/ft of climbing-specific training and general fitness to keep you strong, motivated, and healthy.
Not Just an Indoor Rock Climbing Gym
We understand the importance of community, which is why we created multiple lounge areas to provide an environment where trips can be planned and memories can be shared over coffee. We also have a Ping Pong table for when you are too pumped to continue climbing. Now that the approach is over it's time to start climbing!
Our Staff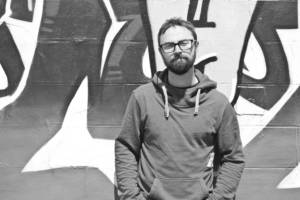 Rory Coughlin
General Manager
Rory began climbing in 2002, shortly after moving to Philadelphia, where the existing community there took him under their wing and started him on the climbing path. His passion for climbing has taken him across the world, climbing in Thailand, Sardinia, Sicily, Northern Italy, South Africa and Mexico. He hopes to give back to the philly community all the love and mentorship that was given to him.
About the Owners
Dedicated climbers and active community members.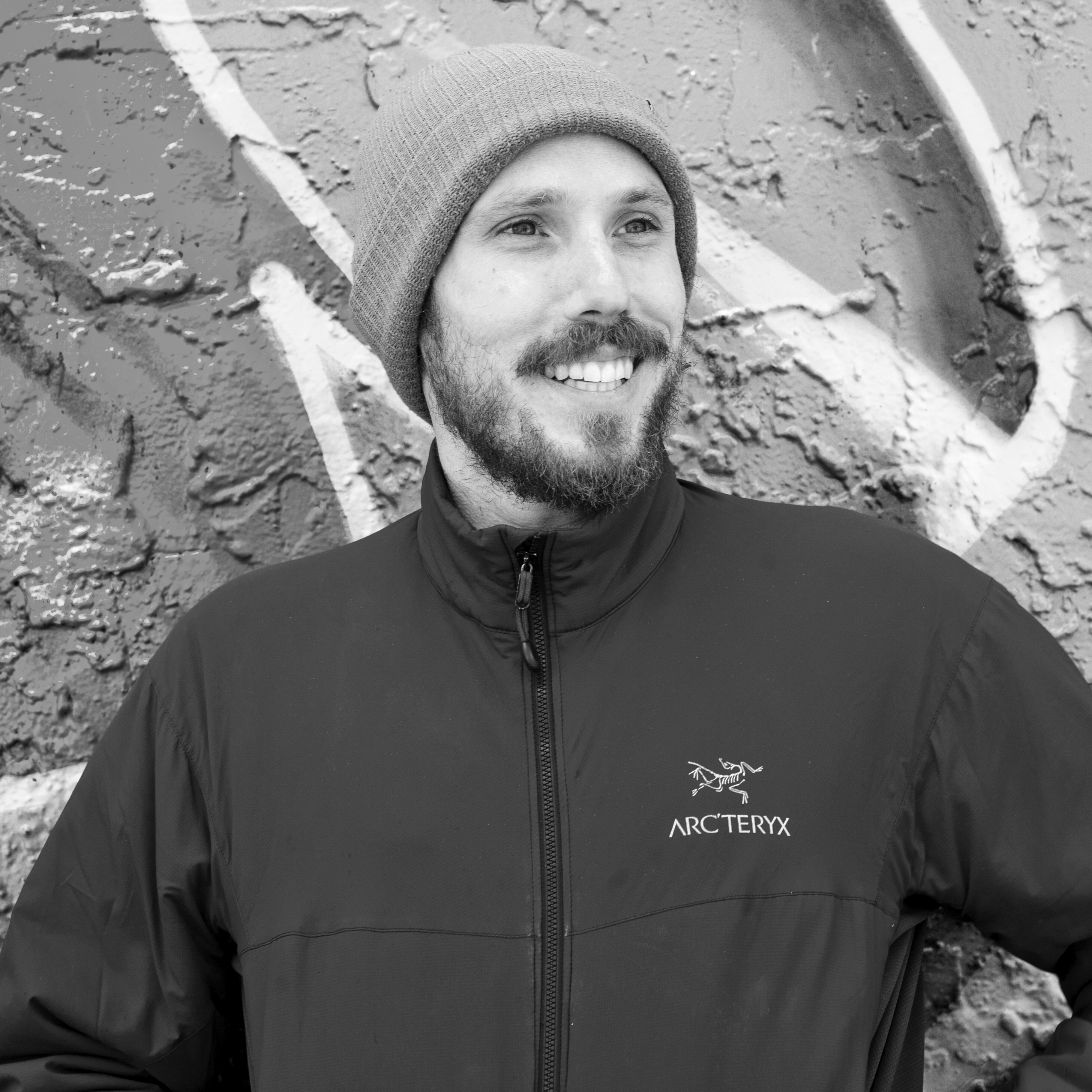 Reiver Ketcham
Reiver is a Philadelphia region native and grew up between here and New England before heading out west. In Colorado climbing turned into a way of life for Reiver providing him a great sense of value, meaning, and perseverance. He loves the big granite alpine of Rocky Mountain National Park and the thuggy climbing in Rifle. But his eyes light up just a little bit brighter in the deserts of Utah climbing in Moab and Indian Creek. At the end of the day, it's the diversity in climbing style and landscape that keeps him psyched and always learning.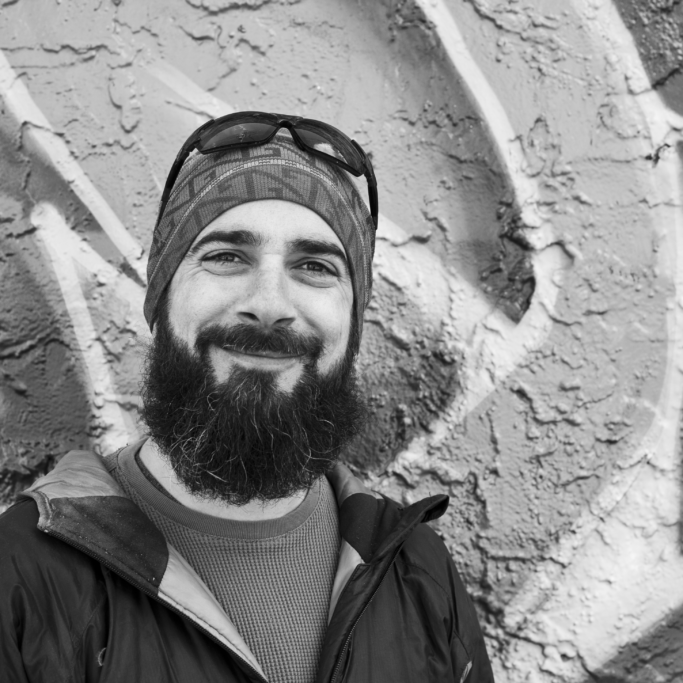 Drew Deming
Andrew Deming (that's "Drew" to those who know him) has been active in the Philadelphia climbing community since 2001. Drew was first introduced to rock climbing at the University of Pennsylvania. Climbing has had a powerful impact on Andrew's life and now leads him to a new adventure–Tufas Boulder Lounge. The only thing more important to Andrew than spending time with friends chasing the next big adventure in their lives? It is spending time with his loving partner Jillian and their two sons, Owen and Calvin!
Our Affiliations: American Alpine Club, Access Fund, American Mountain Guide Association, Climbing Wall Association, National Outdoor Leadership School, American Red Cross, University of Pennsylvania, Temple University, and Drexel University
Subscribe to Tufas
We'll send you the latest on our progress and opening events!