4 week cycle, 1 or 2 classes per week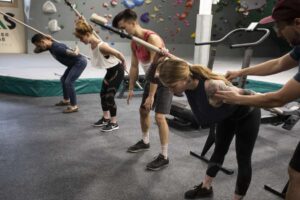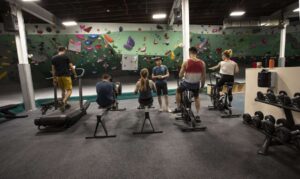 Strength training is simply intentional body movements under heavy load. To improve strength, you must practice. This practice will build conditioning and increased joint mobility and stability to prepare you for more advanced training and improved climbing. You will learn proper form and optimal tension techniques for the 4 basic body movements: the hinge, squat, press, and pull. We will focus on safety, injury resiliency, and the benefits of a training log. This foundational training prepares you to fly solo at the gym, or for the Integrated Strength Program.
Age Group: 18+
Pre-requisites: None
Instructor to Participant Ratio: 1:8
Member Cost: $80
Non-member Cost: $120
*This program does not include formal on the wall climbing instruction.
*Space is limited. Pre-registration is required.
Get Out to Climb
Buy a pass online and show up any time!